SIDE NOTES FROM MY NEWSLETTER…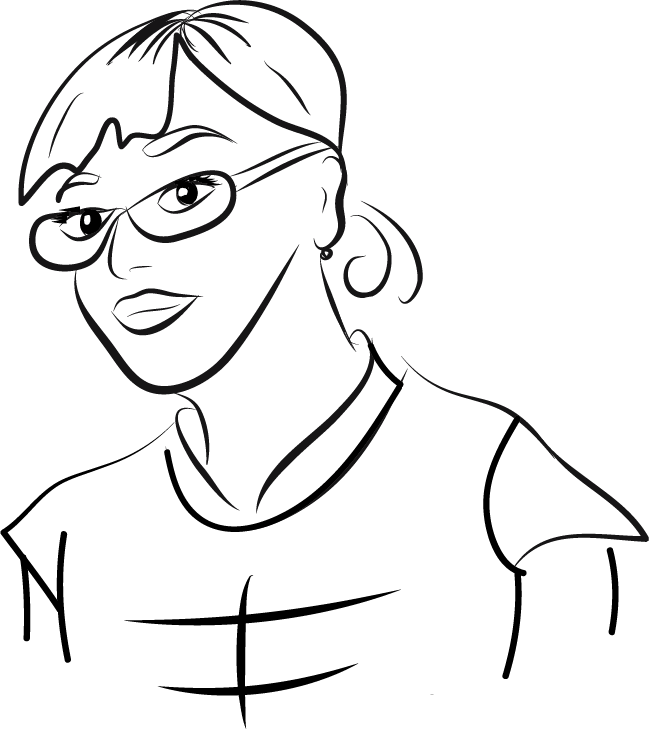 My Zoom background of choice is a tropical island with waves. Clients no longer notice Oscar and Floyd sitting "on the beach" next to me. Over the break I will be choosing my 2021 Zoom background. I'm thinking it might be time to start working out of my (virtual) Paris office. Where will you be heading to on Zoom in 2021?
Yes, your pets were "adorable" in March, but your colleagues have moved on. No need to continue to start every meeting with a cameo from Fido and Fluffy. (On a separate note, my latest snaps of Oscar and Floyd are available on request).
Bosses: your staff have been on Zoom since March and they are over it. Please, please do not hold your Christmas Party there!
A pandemic is no excuse for poor dress standards. Always save your finest activewear for your most important meetings.
People are saying that it's "not cool" to wave at the end of virtual meetings. Pfffff!!!! I say create a signature wave and own it!
During work meetings always dress appropriately below desk level in case someone suggests a mid-meeting group stretch.
Always use a virtual background to avoid your colleagues judging your decor.
"Vision": A company's goals for the next 5-10 years… or until a pandemic hits, all bets are off, and they have to pivot with vigour.
"Brainstorming": Two or more people sharing ideas in the hope that bonding will make them smarter.
"Core Competency": excelling at the office lunchtime yoga class.
"Failure": An outcome that Boomers and Gen X avoided at all costs and never discussed publicly. Now a 'badge of honour' that is written about extensively and considered essential to achieving success.
"Hot-desking": Sharing germs with colleagues via office furniture.
"Influencer": someone who has found a way to be monetise telling others what to do or buy.
"Journey": A term used by entrepreneurs to describe their "job".
Course I'm Recommending (other than mine)
Melb. Design Co was born out of the COVID-19 pandemic. Beautiful, affordable, Australian-made furniture you can assemble in minutes without hammers, screws or swearing. Buy one of everything! https://www.melbdesignco.com.au/
Something I Am Happy About
Borders opening… may they stay that way!
How late is too late to start doing my Christmas shopping?
Things That Are Annoying Me
Qantas sending me "Points Update" emails. Seriously flying kangaroo! I'm acutely aware that I haven't been anywhere for a really long time, OK!
Being Australian. The overseas COVID numbers, the politics, the weather. We really are the lucky country, huh!
What I'm Having Read to Me (On Audible)
"Post Corona: From Crisis to Opportunity" by the insightful (and witty) NYU Marketing Professor Scott Galloway. Prof G analyses the trends that the pandemic has accelerated and predicts what we can expect in the workplace and economy in the post Corona world. (See also his podcasts– "The Prof G Show" and "Pivot" with Kara Swisher).
"The Practice" by Seth Godin (aka: "genius"). Seth urges us to get comfortable with putting our creativity into the world by  having and sticking to a "practice"…which is why this newsletter will land in your inbox EVERY fortnight even when I'm busy with work, or immersed in a Netflix binge, or just not feeling like my usual witty self!
"Winging It" by Emma Isaacs (founder and Global CEO of Business Chicks). Six years ago Business Chicks brought Seth Godin to Australia. Seth said "pick yourself". So I did. Quit my job. Started my business. I 'winged it' and have been 'winging it' ever since. We all 'wing it'. Every day. This book helps me remember that.
"No Rules Rules": Reed Hastings shares the secrets behind Netflix's culture of candour and feedback and how they woo and keep top talent. Fascinating stuff. Couldn't put my AirPods down!
"How I Built This". Guy Raz's fabulous podcast is now a book. Packed with smart stuff from the people who founded the businesses we wish we had.
"Man's Search For Meaning" by Viktor E Frankl. Extraordinary story of a Nazi concentration camp survivor. Perfect gift for anyone who complains about social distancing in the supermarket queue.
What I'm Listening To (Podcasts)
I'm still obsessed with the podcast I recommended in the last newsletter – "You're Wrong About". Writers Mike and Sarah deep dive into famous people and events and tell us what really happened. Thoroughly researched and funny. Be warned, if you ask me anything about Marie Antoinette, the origins of the US Electoral College, or the OJ Simpson trial, I am going to sound obnoxiously smart.
"You're Wrong About". Two (very funny) journalists reconsider a person or event from the past that has been misunderstood. The 5 eps about the People's Princess are fantastic (but there are other great episodes for people who don't share my Diana obsession).
"The James Altucher Show": He's from New York. He's quirky. He's made millions. He's lost millions. He talks about business and tech. He's really smart, and…he has a huge mop of curly hair (although you can't see that on the podcast).
Hamish and Andy: Silly, clever, hilarious and I love them for that. A fun weekly escape on Thursdays…
"Akimbo" by Seth Godin (aka my hero) – I always feel 10 feet smarter after listening to Seth.
What I'm listening to on Spotify
So, I compared my Top 20 played songs on Spotify in 2020 to Australia's Top 20. Surprisingly, Australia's list didn't contain 14 songs from "Hamilton".  Note to self: make effort to diversify playlist.
What I'm Watching (on Amazon Prime, Netflix, TV and Streaming)
"The Undoing". Nicole Kidman and Hugh Grant living their best lives in New York City until lots of really bad stuff happens. Gripping, edge of the couch stuff. Visually glorious. NYC landmarks. And Nicole's green jacket is to die for.
"Virgin River" (Season 2). Sure, the glorious scenery of the (pretend) US town of Virgin River is actually somewhere in Canada. And the hunky "American" male lead is played by a Kiwi. But this show and its crazy characters are just pure joy – so much so, that I would actually consider living in Virgin River… as soon as they get better wifi.
Season 4 of "The Crown" (yeah, I know, who isn't?) and "Diana: In Her Own Words". Not ashamed to admit that I may have had a little cry. People's Princess 2. Charles & Camilla 0.
I'd had this idea in my head for a while for a screenplay… about the tragedy and triumph of a young female orphan chess prodigy. So imagine my joy when I saw that Netflix had released a series about the tragedy and triumph of a young female orphan chess prodigy. "The Queens Gambit" is brilliant. It comes with a "binge warning". (I watched it in one sitting). Tissues required. Alcohol recommended.
Having exhausted the medical drama genre, I have moved onto firefighting. I spent a day with the NYFD last year (best teamwork training ever). It has given me a greater appreciation for the outstanding work of the cast, I mean firefighters, of "Chicago Fire".
"My Octopus Teacher": Doco/romantic drama about a free diver's year long underwater affair with… an octopus. Not sure I understand the whole man/fish love thing. I prefer creatures with fur, but hey…
"The Social Dilemma" – terrifying documentary that confirms we are powerless to resist the Facebook and Google algorithms. (At least I now know my online shopping habit is not my fault).
Medical dramas. All of them. Pretty soon I'll be able to flirt whilst carrying out surgery to the strains of my favourite opera. 
Words I'm Sick of Hearing
"It is what it is". Please make it stop!
"New normal".