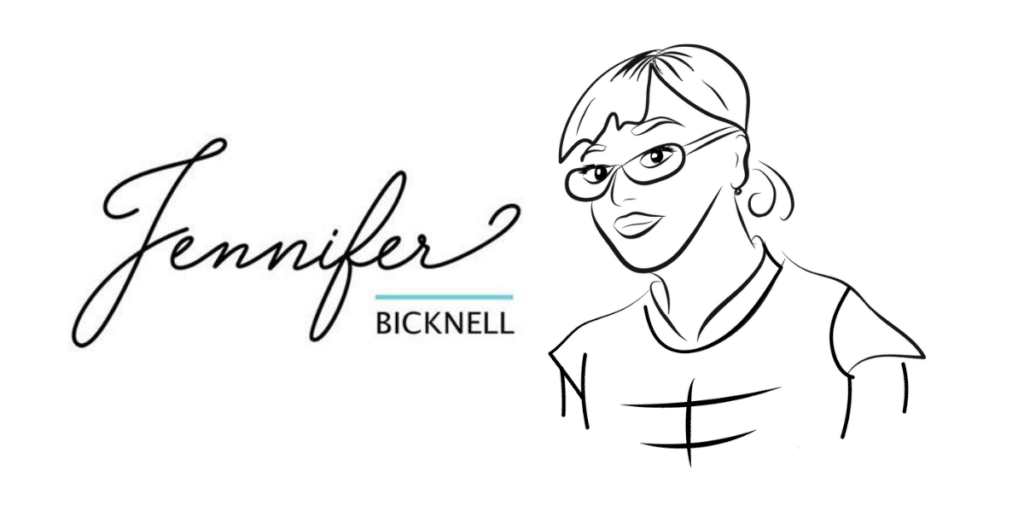 Legal Advice I Dispute Prevention & Resolution I Coaching I Workshops | Courses
WORKPLACE LAW
At Bicknell Law & Consulting we specialise in workplace law. Our principal, Jennifer Bicknell has been resolving disputes for over 30 years.
Need a contract or a policy? No problem.
Need advice about the Fair Work Act or any other workplace laws? Sure, we can do that.
But as we all know, workplace law isn't just about statutes. It's about people.  People are complicated…and managing people can be difficult.
That's where we come in.
Difficult Conversations – Strategy + Scripts + Documentation
Important conversations require planning. Often we know they need to have a conversation but can't find the right words.
That's where we come into it. I have a knack for preparing strategies, scripts and documents for:

  Performance management conversations


  Redundancy consultations


  Managing toxic employees


  Addressing bullying and harassment claims


  Managing requests to Work From Home and Flexible Work Arrangements.
Let us take the stress out of handling these workplace issues.
How Does it Work?
1. Briefing from you
2. We recommend a strategy and timing
3. We create bespoke scripts and relevant documentation
4. Feedback, review and coaching (if you want it)
5. Implementation
6. Finalisation
Please get in touch to discuss how we can help with your issue. 
Words to describe the clients of Bicknell Law and Consulting. Commercial, pragmatic people who require actionable solutions through no-nonsense guidance.
We think of ourselves as part of your business, your team, and not just someone you call when things go wrong. Our clients would rather spend ten minutes on the phone brainstorming a solution to a problem, than $10,000 fixing one. They prefer peace of mind to panic.
Our expertise is reflected in our wide range of clients from diverse sectors, ranging from private to non-profit. Which makes every day of our business look a little bit different.
We act for a broad range of clients, including large multi-nationals, SMEs and executives, including:
Construction companies and project consultants such as architects and engineers
Property management companies
Healthcare organisations
Media organisations and executives
Luxury retailers
Talent management organisations
Entertainment organisations
Event management organisations
Hospitality organisations
Accountants and financial advisors
Law firms
Education facilities
Sporting organisations and coaches
Printing organisations
Religious organisations
Executives
"We choose Jennifer Bicknell because she understands our business and gives us the right advice to quickly find a solution for our HR needs. Passionate and professional, Jennifer helps us navigate the minefield of employment law in plain English and helps us plan pre-emptive strategies to avoid issues before they occur".
Daniel Malki
General Manager, Jet Technologies
"Jen is an integral part of our business in assisting us to manage all aspects of our employment law and employee relations. Her knowledge of the law, advice, guidance, and wise counsel have assisted us to manage our more challenging situations safely and with peace of mind. Importantly, Jen has a very practical yet steadfast approach enabling us to make key decisions that provide realistic solutions and positive outcomes for our business.
Jen is all and more that we could ask for in a supportive, dedicated, and incredibly talented legal adviser. Every business needs a Jennifer Bicknell!".
Sonia Dimasi
Group General Manager – HR, Kennedy Watches & Jewellery
As Managing Director of a small business, one of my biggest challenges is ensuring that I am doing the right thing by my employees and contractors. I have always been nervous about saying the wrong thing or not saying the right thing and then landing myself in hot water! So to have someone like Jen in my back pocket is hugely reassuring. 
Jen has helped me to navigate a couple of tricky situations by providing me with relevant legal advice and coaching. Jen can tell me exactly what to say and how to say it, to ensure that I am compliant with workplace law.
I highly recommend Jen to anyone who deals with staff. And I also recommend that you sign up to her fortnightly newsletter where she shares learning and take outs from workplace law cases – these have been really helpful in highlighting all of the situations to potentially be aware of as an employer. It's a very quick and funny read.
Jane Hillsdon
Managing Director, Dragonfly Marketing
"Jen provides advice that is commercial, pragmatic, and actionable by the business. Not only does she provide excellent, timely legal advice; but, more importantly, she is able to develop a strong understanding of the business needs and stakeholder personalities, to ensure that the advice and tools provided are able to be embraced broadly, across all business teams.
I have engaged Jen in my current role, as well as in my previous GC role in the entertainment industry. Jen's skills adapt perfectly across industries and she is a breath of fresh air, when all you want is some no-nonsense, practical guidance, to assist the team in moving through difficult workplace matters".
General Counsel
Healthcare Industry
"Jen is not just your down to earth lawyer, who has an open ear for all types of legal queries and facilitates positive outcomes for employers and employees alike. The difference Jen makes is that you can call her at anytime, not have to have airs and graces when you speak with her, does not charge like other lawyers, offers brilliant training options to suit any business and follows up after any events to check if all is okay. My favourite lawyer".
Human Resources Manager
NFP Organisation
"Although I have never veered away from hard conversations, those relating to employment law, and staff related matters, I have always been mindful to get it right. Until meeting Jennifer, anything related to workplace matters was just a plain headache. Now, Jennifer is my "go-to" for any issues that require an extra set of eyes, ears and advice related to employment matters.
Jennifer not only has a practical and firm stand-point, but her approachable nature allows hard conversations to be on a more balanced level. I feel my business has a strong advisor in this field and would not hesitate in recommending Jennifer's services".
Julie Ockerby
Principal Creative Director, Meli Studio
"Jennifer Bicknell is the most un-lawyerish lawyer I have ever met and she knows her stuff. She is an expert in conflict resolution and advocate for reducing stress and minimizing conflict in workplaces through simple, effective conversations".
Deanne Boules
Founder & Chief Enabling Officer, Insync Workplace Solutions