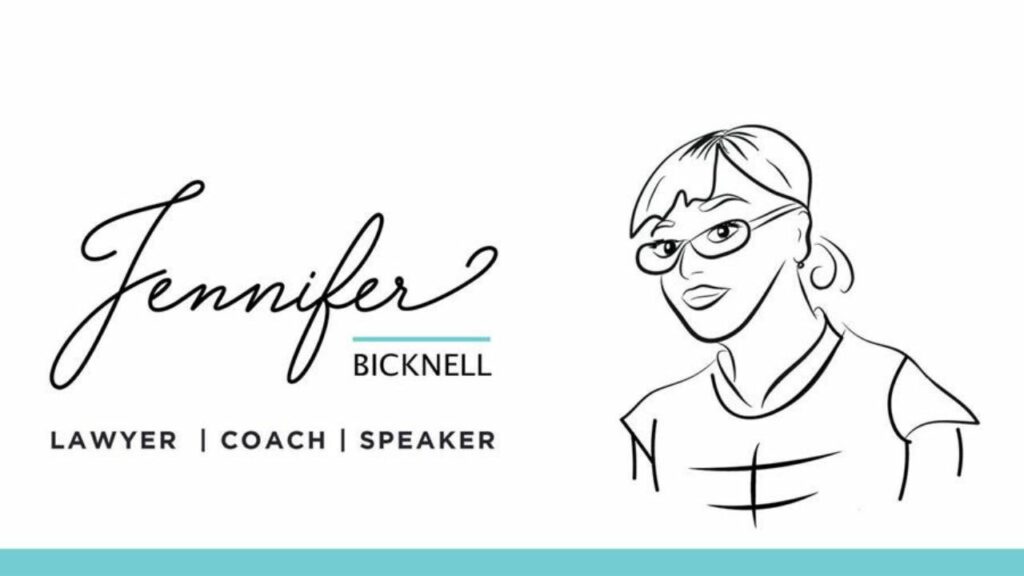 Hello!
We are back with a workplace trend, news snippets, an interesting case, and sage advice in the "Dear Jen" column.
And of course, I share my recommendations for your viewing pleasure.
I hope this newsletter brings you some wisdom and joy!
Cheers, Jen

I often get calls from employers wanting to talk about "problem" employees. I ask them to explain what they mean. Does the employee have a "bad attitude" or is the issue something else?
ADHD is one of the most misunderstood disorders and yet diagnoses of adult ADHD are becoming more prevalent. Inattention, impulsivity, procrastination, disorganisation, and poor time management skills are typical symptoms of this condition which can lead to employees being perceived as chaotic or disorderly.
Invested with the right support, and understanding of what an employee requires, can ensure the same employees add enormous value to their workplace, bringing the typical strengths of ADHD which include creative thinking, problem solving, flexibility, a strong work ethic and the ability to hyper-focus – aka superpowers.
Howard Schultz, CEO of Starbucks seems to have done OK…
Want to learn more? My friend and colleague Julie Cockerill is a Coach, Facilitator, Trainer, and she really knows her stuff when it comes to high performance, strengths, and neurodiversity.  Check her out at www.juliecockerill.au
See also: Superpowers of Neurodivergent CEOs

BRIEFLY…
Job Of the Week
Job: Dog Nanny
Location: London
Skills required: Previous experience in dog handling. Ability to develop a "personalised exercise regime". Plan and accompany two pooches on all domestic and international travel. Experience with an 'ultra-high net worth family or other clients' preferred.
Salary: $190,000
Sadly the ad had to be pulled after too many applications were submitted.
See: Dog Nanny Job Paying $190,000
---
Boss Who Mocks Menopause Symptoms Gets £37,000 Bill
A Scottish office manager told her employer that she was experiencing a number of "serious symptoms" of menopause including bleeding, anxiety, loss of concentration and brain fog. Despite 27 years with the company, her boss dismissed the symptoms as an "excuse for everything". The manager resigned and brought an unfair dismissal claim.
The panel found that the boss' remarks violated the manager's dignity and that he "no doubt has many admirable qualities but empathy for others is not among them".
The manager was awarded damages of £37,000.
Take Out Point: This boss didn't know how to have a constructive conversation about a serious medical issue that he didn't understand. His lack of empathy led to an expensive outcome.
See: Boss Mocks Menopause Symptoms
---
Inspiring Lessons from Collingwood's Coach
Coach of the AFL 2023 Grand Final winning team, Collingwood's Craig McRae tells his players to "play with freedom, play with fun, smile and enjoy this". It's no wonder he has been labelled the Ted Lasso of Australian sport.
Global performance coach David Joyce says "You can't just be Ted Lasso all the time…You need to have a bad cop in the back pocket for when you need it. You have to remember Ted Lasso is fictional and would have been sacked by now."
He points to Elon Musk as someone who does not create "psychologically safe" environments but puts rockets into space and "clearly gets sh*t done".
Take Out Point: As David Joyce says, "If you could have a factory setting, you would want to be more Ted Lasso than Elon Musk but it requires nuance, flexibility and good judgment".
See: Lessons from Collingwood Coach
---
"It's Not Going To Work Out For You" Warns Amazon Boss
Amazon employees who refuse to return to the office for at least three days of the week have been told to find other employment. In a "fishbowl" meeting, Amazon CEO, Andy Jassy told staff he had spoken to many other CEOs about work arrangements and that "virtually all of them" preferred having workers in the office in person.
Take Out Point: It will be interesting to see what impact, if any, this has on Amazon's retention rate.
See: Amazon Warns Employees Who WFH
---
Company Shamed for Measly Farewell of Retiring Employee
An elderly man who dedicated 42 years to a US based company on a minimum wage salary and a long commute to work was rewarded when he retired… with a BBQ farewell and a certificate.
A co-worker set up a GoFundme page. Public outrage at the lack of appreciation shown by the company to the employee resulted in 1900 people from across the world donating almost AU $60,000.
Take Out Point: Faith in Humanity Restored.
See: Heartwarming Update to Measly Send Off
---
CASE YOU NEED TO KNOW ABOUT
First Workplace Breastfeeding Discrimination Ruling
Prior to her return to work following parental leave, a full-time KFC restaurant manager was informed that it wasn't practical and it was too costly to provide her with a private room to breastfeed or express milk. Upon her return, the manager was required to express milk on a foldout chair in a tent, within a storeroom with no door. She was not permitted to leave the premises during her breaks if she was the only WHS trained manager rostered on.
The ACT Civil and Administrative Tribunal determined that the employer indirectly discriminated against the manager on the grounds of her status as a breastfeeding mother by imposing upon her a condition that was disadvantageous to her and not reasonable in the circumstances.
The Tribunal found that the employer had failed to adjust to the "needs of a modern workplace where women can give birth, breastfeed their children, and return to the workforce in a welcoming and accommodating [fashion]".
Take Out Point: Employers must make reasonable accommodations. What is reasonable depends on the circumstances, but it was clear in this case that a temporary tent in a room with no door, regularly entered by other staff, wasn't good enough.
See: Complainant 202258 v Southern Restaurants (Vic) Pty Ltd [2023] ACAT 57

Is valuable time, money and sleep being lost because your team is avoiding necessary but challenging workplace conversations?
The 'Awkward to Awesome' Workshop will empower your managers and team with essential skills and techniques to tackle challenging conversations with confidence.
Don't let unresolved workplace issues hold your business back. Empower your team with the skills to have difficult conversations. Increase productivity. Decrease recruitment costs. Boost profits! Check out the 'Awkward to Awesome' Workshop.
Or grab the most practical online course in town. Run, don't walk to my website for my highly informative and entertaining online course – "Difficult Conversations In The Workplace: A Lawyer's Guide to Not Needing a Lawyer". Spend an hour with your favourite unlawyerly lawyer for just $149 plus GST, or organise a coaching session.

Dear Jen,
I have a really well paid job at an amazing company.
The CEO has told us that if we're not in the office at least 3 days a week, we won't have a job.
I love my job, but I really love working from home.
As an expert in difficult conversations, any advice for what I should say to my boss?
Regards,
Anna
---
Dear Anna,
The way I see it, you have 2 options.
Option 1 – Tell the CEO that you look forward to being in the office at least 3 days a week.
Option 2 – Resign.
Your call.
Cheers,
Jen

AFTERWORK
What I Inhaled (on Netflix)
The 4 part "Beckham" docu-series is brilliant. It's about so much more than football and fame. Posh and Becks are funny, likeable and (dare I say) smart. Their resilience and honesty makes this a must watch – even if you don't like players or pouting pop stars.
What I'm Watching (On Netflix)
I remember the outpouring of grief when the much loved BBC journalist Jill Dando was shot on her door step in 1999. In "Who Killed Jill Dando", family members, police, friends and journalists reflect on her unsolved murder. Sad but compelling.
What I'm Excited to Cringe Watch (On Foxtel/Binge)
It's been 6 long years since several Sydney housewives came to blows during a pomeranian and a cat's same-sex wedding. So I'm positively giddy that the "Real Housewives of Sydney" are back to introduce some lightness into my current true crime viewing schedule.
What I'm Watching (On SBS/Britbox)
Ignore the lame show title – Dougray Scott stars in "Crime" – a thriller about a missing schoolgirl in Edinburgh. Sub-titles would have been handy, but it didn't affect my ability to follow the plot from the edge of my seat (with my eyes shut).
What I'm Watching (On ABCiView)
"The Newsreader" is back for season 2. The 1987 election is looming and we all know what that means…bad hair and fashion. Hooray! A great Aussie show with a companion podcast if you really want to embrace the 80's.