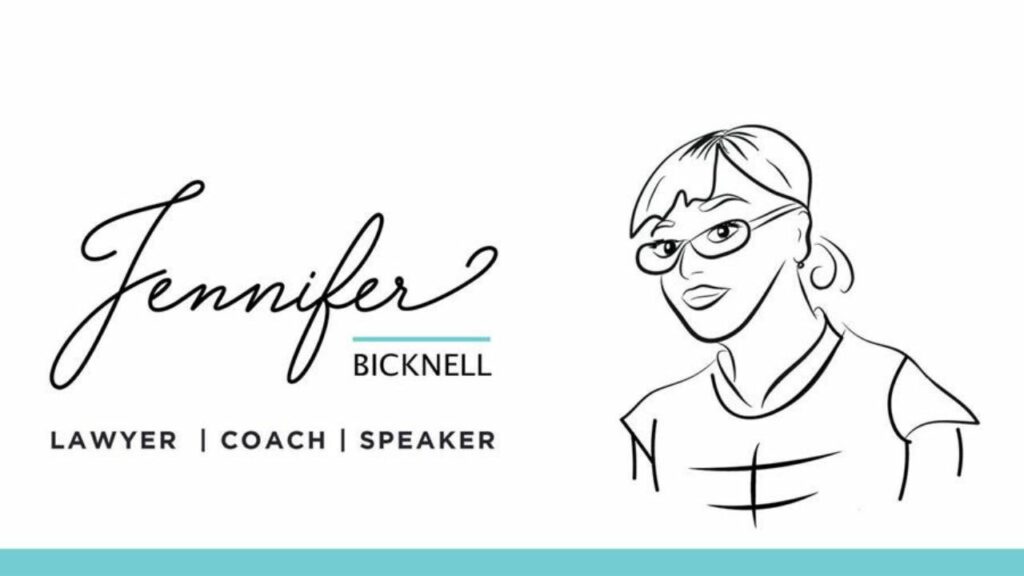 Hello!
In this newsletter, I discuss a trend I've noticed in the workplace world.
Big changes to workplaces are set to follow the new IR and Sexual Harassment laws that passed Parliament last week.
Because we love being helpful, we share a checklist of what to include in employment contracts.
This week's "Dear Jen" makes for interesting reading.
And of course, I share my recommendations for your viewing pleasure.
I hope this newsletter brings you some wisdom and joy!
Cheers, Jen 

What trend am I seeing out there in the workplace world?
Unhappy employees are voting with their feet. They are no longer willing to tolerate working with toxic colleagues or staying with companies that don't address unacceptable behaviour.
Tip For Employers: Do not tolerate behaviour that is not consistent with your values. You get what you tolerate. If you tolerate toxic behaviour you will spend a lot of time replacing your star employees who have headed to greener pastures.
Buzzword of the Week: "Boomerang CEO"
A retired CEO who returns because they did a bad job picking their successor.  (See: Bob Iger, Disney).
Misnomer of the Week: "Banter" 
A word used by bullies to explain away bad behaviour.
The Fake Deadline of Christmas 
Anyone else confused by the fake deadline of Christmas?
 Let's not add to the pre-Christmas frenzy by requiring things to be done by Friday 23 December if they are just going to sit in our inbox whilst we sit on a beach for a few weeks.
 Tip: Set true deadlines based on business and client needs and leave schedules.
Christmas Shutdown Annual Leave 
Most Awards permit an employer to require employees to take annual leave during a Christmas shutdown period. Employees not covered by an Award can be required by their employer to take annual leave if the request is reasonable.
Tip: Businesses that intend to shut down over Christmas should include details of their shut down regime in the annual leave clause in their employment contracts.
What Should You Include In An Employment Contract? 
Employment contracts should contain the content necessary to ensure both employers and employees clearly understand their obligations and responsibilities.
In most workplaces in Australia, employees are considered "national system employees". The minimum entitlements owed to these employees are prescribed by the National Employment Standards (NES) and where relevant, in Awards.
Employment contracts can refer to, or incorporate, or enhance NES and Award entitlements. Employment contracts also address other matters that reflect the bargain reached between the employer and employee.
Need to check if you have missed anything in your employment contracts? Here is a link to an Employment Contract Content Checklist which identifies some of the issues that you may wish to address.
You're welcome!
New Sexual Harassment Laws Have Landed
We announced in September that major reforms to sexual harassment laws were on the way. They have arrived. This week the Federal Parliament passed the Anti-Discrimination and Human Rights Legislation Amendment (Respect at Work) Bill 2022 which has amended the Sexual Discrimination Act 1984 (Cth).  This Bill legislated recommendations from Commissioner Kate Jenkins' Respect@Work: National Inquiry Into Sexual Harassment in the Workplace (2020).
Most significantly, the new laws put a positive duty on employers to take proactive and preventative action.  Employers cannot simply be reactive.
To help employers, the Federal Government has launched a new website with free and accessible resources for employers and workers to navigate the new laws. Go to the resource section of the Respect@work website for best practise guides, training programs, workplace assessment tools, information, videos and advice.
See: https://www.respectatwork.gov.au/ 

Jen's Mailbox 
Dear Jen
I run a small office of 10. Most of my employees cannot stand my highest billing employee Tom. I agree he is often rude and dismissive, but that's just his way.
Recently 2 staff members threatened to quit if I don't take action.
Tom is my rainmaker. The others wouldn't have jobs if Tom didn't bring in so much revenue.
How can I help them see that?
Regards
Tom's Employer
Dear Toxic Tom's Employer,
It worries me that the financial viability of your business depends on Toxic Tom.
Will your business survive with just you and Tom because that seems to be a likely outcome.
In the words of former Australian of the Year David Morrison: "The standard you walk by is the standard you accept."
What are you willing to accept?
Regards
Jen
Employers: Need Help Managing Toxic Employees?
To recruit and retain the best employees during this skilled labour shortage you will need to be an employer of choice. That means having difficult conversations with toxic employees about changing their ways or moving on and out of your business.
Don't lose your best and brightest employees because you were unable or unwilling to have necessary conversations.
I help business owners and managers prepare for and conduct performance management by providing bespoke scripts, coaching, workshops, and courses.
Call 0411 275 920 for a no obligation 10 minute chat.
Alternatively, run, don't walk to my website for my highly informative and entertaining online course – "Difficult Conversations In The Workplace: A Lawyer's Guide to Not Needing a Lawyer". Spend an hour with your favourite unlawyerly lawyer for just $149 plus GST.
What I Watched (on Netflix)
"Pepsi Where's My Jet" is a doco about a 1990's Pepsi ad that offered Pepsi merch in exchange for Pepsi Points. At the ad's end Pepsi also offered a $32m Harrier Jet for 7,000,000 points. This was meant to be a joke, but the ad didn't mention that. Oops. After a 20 year old student demanded his jet, a David and Goliath legal battle ensued.
What I Am Watching (on Disney)
"Fleishman Is In Trouble" is a miniseries about a recently divorced doctor. Toby's ex-wife heads to an overnight yoga retreat and then disappears without explanation. This upsets their 2 kids and Toby's plans to meet every woman on a dating app in NYC. A show for those who love NYC (and those who have always been suspicious of yoga retreats).
What I Watched (on Netflix)
"Swimmers" is a movie about swimming Syrian sisters. (Never thought I'd write that line). It's a little slow at times but stick with it. Based on the true story of sisters who sought to escape war torn Syria to make it to Germany to train for the Rio Olympics. Reminds us how lucky we are to live where and how we do…
What I Will Be Watching (On Netflix) 
The much anticipated Harry and Meghan series drops on 8 December. I have a duty to watch for the sake of my readers. No idea what to expect (other than the need to take a shower afterwards).
What I Saw At The Movies
I loved Megan Twohey and Jodi Kantor's Pulitzer Prize winning book. And now "She Said" brings to life the story of the New York Times investigation into Harvey Weinstein. Not just a story about Hollywood. This exposè changed workplaces and behaviour around the world.
What I Plan To See At The Movies 
Ralph Fiennes stars in "The Menu" as an obsessed celebrity chef. (Is that an oxymoron)? In this black comedy, 12 customers a night pay $1,250 a head to dine at a restaurant accessible only by ferry. Worth the price of popcorn methinks.