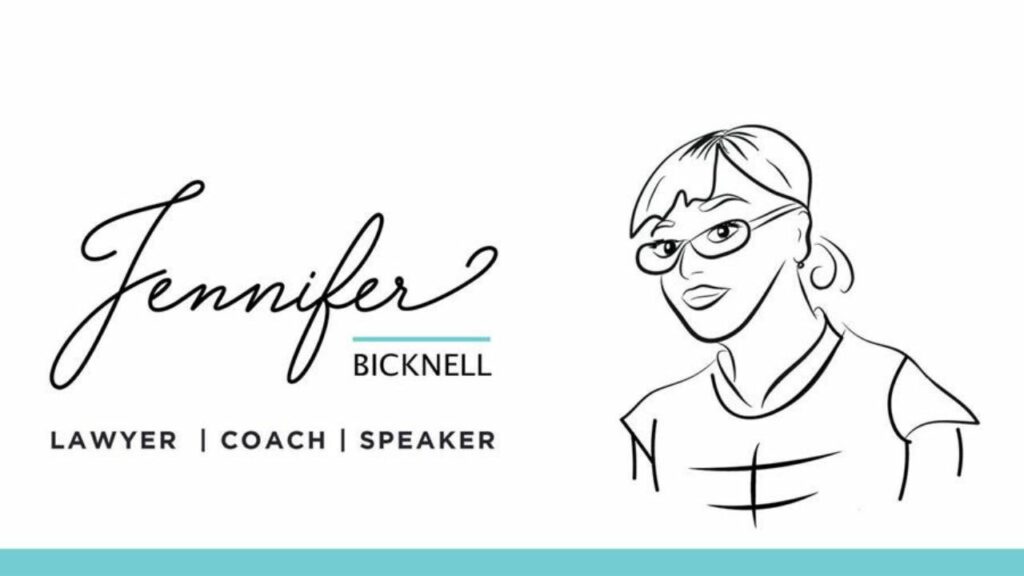 Hello!
We are back with a workplace trend, a case about a lawyer upset for being interviewed by "beautiful women", the latest AI scandal, news snippets and sage advice in the "Dear Jen" column.
And of course, I share my recommendations for your viewing and reading pleasure.
I hope this newsletter brings you some wisdom and joy!
Cheers, Jen

What trend am I seeing out there in the workplace world?
More and more clients are requiring their employees to return to the workplace full time.
This is consistent with the direction a number of major corporations are taking. The Commonwealth Bank's CEO directed 49,000 staff to be in the office at least 50 percent of the time by mid July 2023. The Super fund Hostplus already requires staff to attend at least three days each week. NAB's CEO has told his senior staff that they are required back in the office 5 days a week. And we all know what Elon thinks about working from home.
But according to a recent study by Melbourne University, almost 70% of Australians who have been working from home since COVID-19 would like to continue doing so.
Take Out Point: There is no right or wrong, just what works in each particular circumstance. Dog-owning, tracky-dack wearing Gen Z'ers won't be sending their CVs to certain employers, but there'll be plenty of others only too happy to make the commute/face time trade-off.
See: Melbourne University Study Into Working From Home

BRIEFLY…
ChatGPT Creates Bogus Cases for Lawyer to Rely on in Legal Argument
A lawyer is in a lot of trouble with a judge after he relied on ChatGPT to make a submission to a Court. The opposing party and the judge were unable to find the cases that the lawyer used to support his argument. This was because the cases were made up by the chatbot. The lawyer (who had 3 decades experience) explained to the court that ChatGPT had told him that the cases were real and found in "reputable legal databases". The lawyer faces a hearing to "discuss potential sanctions".
Take Out Point: AI can be incredibly helpful, but it's not perfect. In fact, it can be a career limiting move when it goes on a frolic of its own.
See: Lawyer relies on fake cases made up by Chat GPT
---
Increase to Minimum Wage is Coming
From 1 July 2023, the National Minimum Wage will increase to $882.80 per week or $23.23 per hour. Award minimum wages will also increase by 5.75%.
Take Out Point: Employees will welcome the increase. Only time will tell what impact it will have on the cost of goods and services.
See: National Minimum Wage Increase
---
Business Community Declaring War on Government's Proposed Industrial Reforms
Business and Industry groups have launched a multimillion dollar campaign to fight against the Federal Government's second wave of industrial reforms. The proposed changes include a "same job, same pay proposal" which the groups say will lead to workers with little knowledge or experience being paid exactly the same as workers with decades of knowledge and experience. The tranche of industrial reforms also includes a crackdown on the gig economy which the Uber GM has warned will lead to catastrophic job losses and price rises.
Take Out Point: The Government is working through the consultation process on these reforms. The business groups are not going to roll over on this. Should be interesting to watch.
See: Businesses Unite Against Work Law Reforms and Uber Warns of Catastrophic Job Losses
---
BHP Admits to $430m in Underpayments to Staff
BHP has admitted to underpaying almost 30,000 workers dating back to 2010. It is estimated it will cost about $430 million to make amends. BHP has attributed the mistake to incorrect deductions of leave for public holidays as well as missed allowances. BHP self-reported to the Fair Work Ombudsman which is now conducting an investigation that is likely to result in significant penalties on top of the repayments to employees.
Take Out Point: The Award system isn't simple. Businesses should check and double check that staff are receiving correct entitlements.
See: BHP admits to underpaying staff
---
CASE YOU NEED TO KNOW ABOUT
Lawyer Upset by Being Interviewed by "Attractive" Women in Job Application
A lawyer applied for a position with an all-female law firm and felt he was discriminated against for not being female. He claimed that his hurt and humiliation from being rejected for the role was greater because he found the interviewers very physically attractive.
The lawyer sought orders that the interviewers write in red pen "I like men" 10 times and email their declarations to him. He also submitted that higher damages should flow because he found the interviewers 'beautiful and attractive'.
The NSW Civil and Administrative Tribunal found that there was no evidence that the lawyer was rejected on the basis of his gender. The claim of discrimination was rejected, with the Tribunal finding some aspects of the case to be frivolous and vexatious.
Take Out Point: In discrimination cases, the onus is on the applicant to prove that discrimination has occurred. Even where some parts of a claim are frivolous or vexatious (as was the case here) the presumption that each party pay their own costs was adopted.
See: Anters v DG Thompson
---
Pay Secrecy Law Change
In the past, employers were allowed to require that employees keep details of their pay and terms and conditions of employment confidential. However, as a result of changes to the law, current and future employees have different rights now. This could lead to some awkward conversations. Chats around the water cooler are about to get more interesting…
Download our handy fact sheet here.

Difficult Conversations – Strategy + Scripts + Documentation
Important conversations require planning. Often we know they need to have a conversation but can't find the right words.
That's  where I come into it. I have a knack for preparing strategies, scripts and documents for:
Performance management conversations
Redundancy consultations
Managing toxic employees
Addressing bullying and harassment claims
Managing requests to Work From Home and Flexible Work Arrangements.
Let me take the stress out of handling these workplace issues…
Or grab the most practical online course in town. Run, don't walk to my website for my highly informative and entertaining online course – "Difficult Conversations In The Workplace: A Lawyer's Guide to Not Needing a Lawyer". Spend an hour with your favourite unlawyerly lawyer for just $149 plus GST, or organise a workshop or coaching.

Dear Jen,
The RBA keeps increasing interest rates. Electricity's going up. Petrol prices are crazy.
I either need to cut back on my streaming services or beg my boss for a pay rise.
What should I do?
Regards,
Anonymous
---
Dear Jen (I mean Anonymous),
You cannot possibly give up any streaming services.
Pay rise on its way.
Regards,
Jen

Previous newsletters are available through our website. To catch up on earlier legal updates or viewing recommendations, head there now!
AFTER WORK
Thanks for asking, but sadly I won't be playing the David Brent/Michael Scott role in the 2024 Australian version of "The Office". Congratulations to comedian Felicity Ward.
What I Watched (on SBS on demand)
I'm not a regular consumer of cop shows featuring joint Irish/Belgian task forces, but when there's stolen diamonds, murder and terrorist bombings, I'm in. Check out "Hidden Assets".
What I Rewatched (on Netflix)
"Pretend It's A City" has 8 glorious 30 minute episodes. Writer and humourist Fran Leibovitz chats with Martin Scorsese about annoying people in NYC. I could watch this on a loop all day.
What I've Finally Started Watching (on 7+)
I've finally started watching "The Rookie". If you're 40 and want to join the LAPD, this show is for you! (Also worth watching if you are not 40 and don't want to join the LAPD).
What I Watched (on Stan) 
"Honour" is a 2 part series inspired by a real life honour killing of a 20 year old London woman who fell in love with the wrong man. Heavy but compelling.
What I'm Reading
My hero Seth Godin has released his latest book. "The Song of Significance" is out now and is compulsory reading/listening for everyone who works in a workplace. Says Seth: "Humans aren't a resource. They are the point."