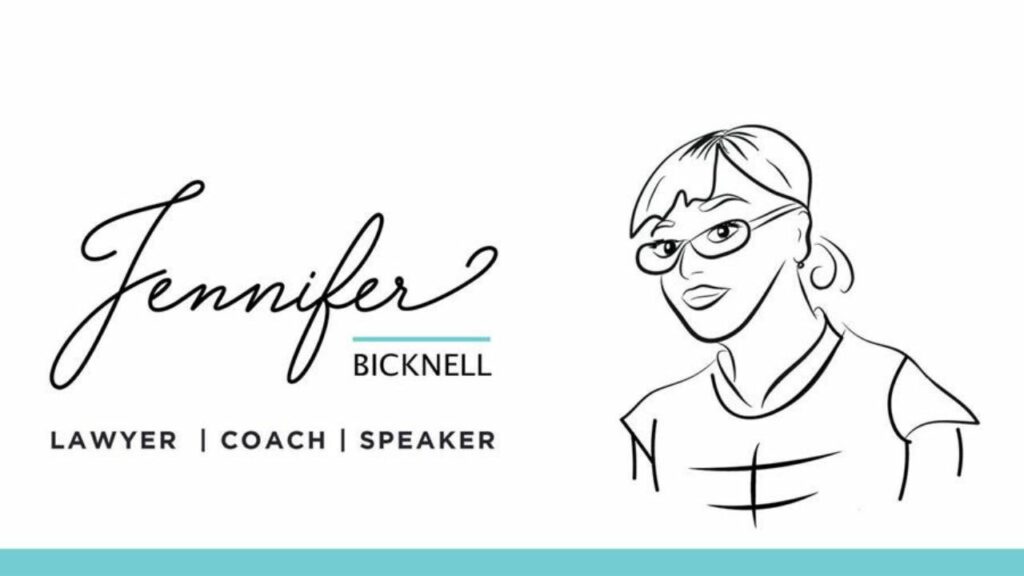 Hello!
We are back with a workplace trend, news snippets and sage advice in the "Dear Jen" column.
And of course, I share my recommendations for your viewing pleasure.
I hope this newsletter brings you some wisdom and joy!
Cheers, Jen

What trend am I seeing out there in the workplace world?
I just spent a week at a conference in the US. Whilst our workplace laws can be frustrating, the US of A has its own idiosyncrasies – especially in hospitality.
Take Out Point: Dear America – please pay servers a living wage.

BRIEFLY…
Job of the Week
Doula Charges up to $30,000 USD for Baby Names
Taylor Humphrey is a doula who also helps parents find the perfect name for their "family's personal brand". [Sigh]. For a mere $350 USD, Ms Humphrey can suggest 15 names or provide feedback on the names you're considering. In depth consultations, doula support and a video or storybook on how your baby's name was chosen will set you back anything between $1,500 and $30,000 USD.
Or…you can ask me. [Warning: I am known for my candour].
---
Buzzword of the Week – "Quiet Hiring"
First there was "quiet quitting", now we have "quiet hiring". This is a tactic used by growing businesses to maintain existing headcount and payroll costs. Employees are given "promotions" (ahem – increased workloads) on the basis that more money may follow (emphasis on the "may").
Take Out Point: Employees want genuine career progression and to be valued. If employers take the mickey, employees won't go quietly.
---
Italian PM Takes "Heartbreak Leave"
Italy's Prime Minister recently had to deal with her partner of 10 years and father of her child being caught on camera touching his groin, using foul language and talking about a foursome with a female colleague. The PM is being commended for taking a personal leave day after dumping her partner, saying "I, too, am human".
Take Out Point: Whilst this is jokingly being referred to as "heartbreak leave", I hope anyone who has access to nuclear codes takes a day off after something like this happens to them.
See: Italian PM's Breakup
---
De Niro Being Sued for $12 Million for Being a Bad Boss
Robert De Niro is being sued by his former assistant for $12 million for gender discrimination. It is alleged that DeNiro made his "work wife" scratch his back, wash his sheets, and deliver late night Martinis from Nobu. He also allegedly rang her twice whilst she was at her grandmother's funeral to ask her to buy his son a bus ticket. Meanwhile DeNiro has alleged that his assistant improperly transferred $450,000 worth of air miles to her personal account.
Take Out: Not sure who's telling the truth, but they definitely need to put some air miles between them.
See: Robert De Niro Sued
---
Management Consulting Firm Upsets New Recruits with Delay to Their Start Date
Top Management Consulting Firm, Bain & Company has delayed the start date of its 2024 Graduate intake. Bain waited until the end of September to ask the new group whether they would prefer to commence in May, August or October 2024. The grads will now have to wait up to 10 months before they can start earning a salary with the firm.
Take Out Point: For the next 10 months, don't be surprised if your Uber driver starts talking to you about private equity and corporate strategies.
See: Grads Delayed by 10 Months
---
Aldi Accused of Deliberately Underpaying Workers $150 Million
A class action has been launched against Aldi accusing them of 'deliberate' wage theft of more than 20,000 current and former employees. The Shop, Distributive and Allied Employees Association alleges that employees were forced to work up to 30 minutes before their rostered shift without pay.
Take Out Point: It remains to be seen what impact, if any, the class action will have on the availability of ukuleles, chainsaws and ski gear in Aisle 2.
See: Aldi Busted For Underpayments
---
A Gen Z'er &  A Boomers Talk the 4 Day Work Week
Self-Described "Anti-Work" Girl, Gabrielle Judge recently spoke with Baby Boomer CEO of SparcStart, Maury Hanigan on Zoom about the merits of a four-day work week. Ms Hanigan (genuinely) asked "What do I do with that fifth day?" A surprised Ms Judge said "The extra fifth day, you can do whatever you want. That is the exciting part". Ms Hanigan was not excited about her empty fifth day.
Take Out Point: The video is a hoot. I don't know who was more bemused with who.
See: Question That Exposes Generational Gap
---
CASES YOU NEED TO KNOW ABOUT
Employee Dismissed After Accepting Bribes of Whiskey & Renos
A despatch supervisor was found to have accepted two bottles of whiskey and free home renovations in exchange for favourable job allocations to subcontractors. The employee was dismissed for serious misconduct having breached his employer's Serious Misconduct Policy and Gifts Entertainment and Hospitality Policy. The employee claimed he was being "framed" and brought an unfair dismissal claim.
The Fair Work Commission found the employee had indeed breached a number of workplace policies and upheld the dismissal.
Take Out Point: The workplace policies in place were given weight by the Fair Work Commission in support of the decision to uphold the dismissal.
Are your workplace policies up to date? If you would like them reviewed, call us for a chat.
See: Kaushang Shah v Team Global Express
---
Hospital Café Boss Fined $290,000 for Sexual Harassment of Young Workers
Six workers as young as 16 years old claimed to have been physically and verbally harassed by their boss at two Hospital cafés in Victoria. It was alleged that employees were touched, groped and exposed to sexually intrusive and suggestive comments.
A complaint about the harassment was investigated by WorkSafe Victoria in 2021. The boss of the café was fined $290,000 after the Melbourne Magistrates Court found that he failed to keep the workplaces safe.
Take Out Point: This case is the first conviction for sexual harassment under Victorian Workplace Health and Safety Laws. The substantial fines will serve as a serious warning to others.
See: Hospital Café Fined Over Sexual Harassment
---

Would you rather go to the dentist than give someone feedback?
You're not alone…but it's important to tackle workplace issues head on when they arise.
The 'Awkward to Awesome' Workshop will empower your managers and team with essential skills and techniques to tackle challenging conversations with confidence.
Don't let unresolved workplace issues hold your business back. Empower your team with the skills to have difficult conversations. Increase productivity. Decrease recruitment costs. Boost profits! Check out the 'Awkward to Awesome' Workshop.
Or grab the most practical online course in town. Run, don't walk to my website for my highly informative and entertaining online course – "Difficult Conversations In The Workplace: A Lawyer's Guide to Not Needing a Lawyer". Spend an hour with your favourite unlawyerly lawyer for just $149 plus GST, or organise a coaching session.

Dear Jen,
It's coming up to 'that time of year again'.
I normally throw my staff a Christmas Party, but I am thinking about cancelling it this year. I can afford to hold it, but it would be good to save the money.
What do you think?
Cheers,
Greg
---
Dear Greg the Grinch,
Do I think that your staff will notice that you stole their Christmas party? Heck, yes.
The productivity you will lose whilst your staff hover around the water cooler calling you names, will make this decision a false economy.
Hold the party Greg!
Cheers,
Jen

AFTER WORK
What I Can't Wait to Watch (on Netflix)
The first 4 episodes of the final series of "The Crown" drop on 16 November. It's gonna be rough losing the People's Princess all over again. There will be tears. And gin.
What I'm Watching (on AppleTV+)
Lionel Messi is the G.O.A.T. He's won a World Cup. Played with the world's best clubs. But until now, he'd never played for a team in the US owned by David Beckham. In "Messi Meets America" we get to know this humble Argentinean…and satisfy our insatiable fascination with Mr Beckham. You're welcome!
What I am Watching (on ABC iView)
I would watch Nicola Walker ("The Split", "Unforgotten") read the phone book. No need for that. In season 2 of "Annika", Nicola plays a witty Detective Inspector living in Glasgow and leading the Marine Homicide Unit. Nicola. Boats. Murder. Who could ask for anything more!
What I Watched in Awe (on Netflix)
I love sports movies, particularly those about marathon ocean swimming. "Nyad" tells the true story of 60 year old Diana Nyad (Annette Bening) who became obsessed with becoming the first person to swim from Cuba to Florida. (Huh?) Can Jodie Foster and Rhys Ifans help Annette defeat the sharks, jellyfish and fatigue? No spoilers, but I can confirm that marathon ocean swimming is not in my future.
What I'm Loving (on Netflix)
The producers of "Robbie Williams" condensed 30,000 hours of footage into 4 episodes. (Phew! That's almost as exhausting as swimming from Cuba to Florida). Immerse yourself into the 25 year career of the most successful UK recording artist of all time (and all around good bloke).